Bus 7: Rolla To Sahara Mall
Table of Contents
Bus 7 From Sharjah Rolla To Sahara Mall
7 bus route map from Rolla To Sahara Mall is operated by SRTA. Here you can find out all about Bus Timings, Ticket Prices, and stops.
The bus ticket fare is 8 AED (6 AED with Sayer Card)
Route from Rolla Terminal to Airport Bus Station
The bus runs at intervals of 25/45 minutes on weekdays, and 20/60 minutes on weekends.
Bus 7 Timings
From Rolla
Monday to Friday: 6:10 AM to 10:50 PM
Saturday and Sunday: 7:00 AM to 10:50 PM
From Sahara Mall
Monday to Friday: 6:20 AM to 10:00 PM
Saturday and Sunday: 8:00 AM to 10:40 PM
Bus Ticket Price
A one-way cash ticket Price is 8 AED and with a Sayer card 6 AED.
7 Bus Route Stops
Al Rolla Terminal
Al Jubail Terminal
Corniche Street
Al Khalidia Street
Sharjah Aquarium
Al Taawun St.
Sharjah Expo Center
Al Nahda Street
Sahara Mall Terminal
7 Bus Route Map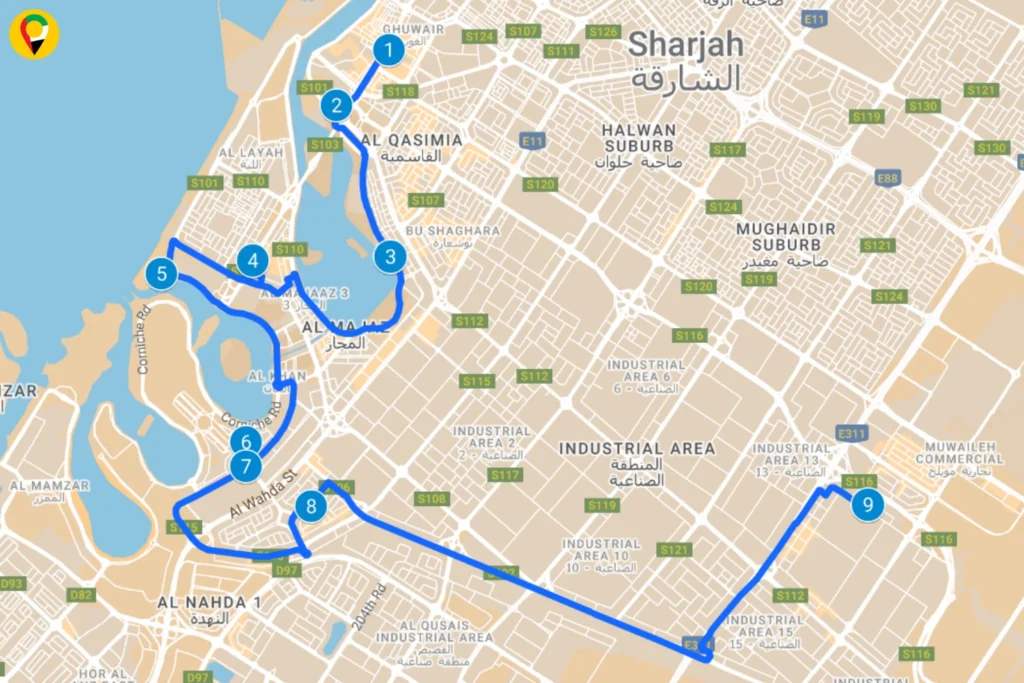 FAQ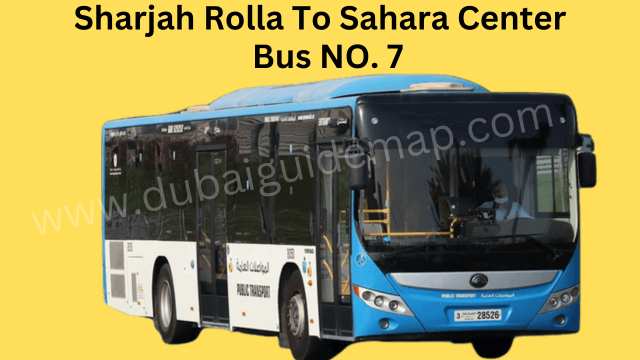 What is the first Bus time from Rolla to Sahara Center (Bus number 7)?
Bus number 7 from Rolla to Sahara center starts at 6:20 AM Daily. Operating hours vary on weekends depending on the route.
What is the last Bus time from Rolla to Sahara Center (Bus number 7)?
The last bus time from Rolla to Sahara Center is 10:50 PM Daily. Operating hours vary on weekends depending on the route
Which bus goes to the Sharjah Expo Center?
Bus number 7 is operated from Rolla to Sharjah Expo Center
Which bus goes from Rolla to Sharjah Aquarium?
Bus no. 7 is the new route from Rolla to Sahara Center via Sharjah Aquarium