Al Qudra
If you want to stay away from the busy city life and office pressures for a week or so, I would definitely recommend this place. One of the tourist attractions that Dubai has to offer. On your way, you will dive into the desert, then lakes, a flaming lake … and then comes the pool of love. The sun was about to set so the view was just amazing. Just a short distance away, an hour and a few minutes drive from Dubai.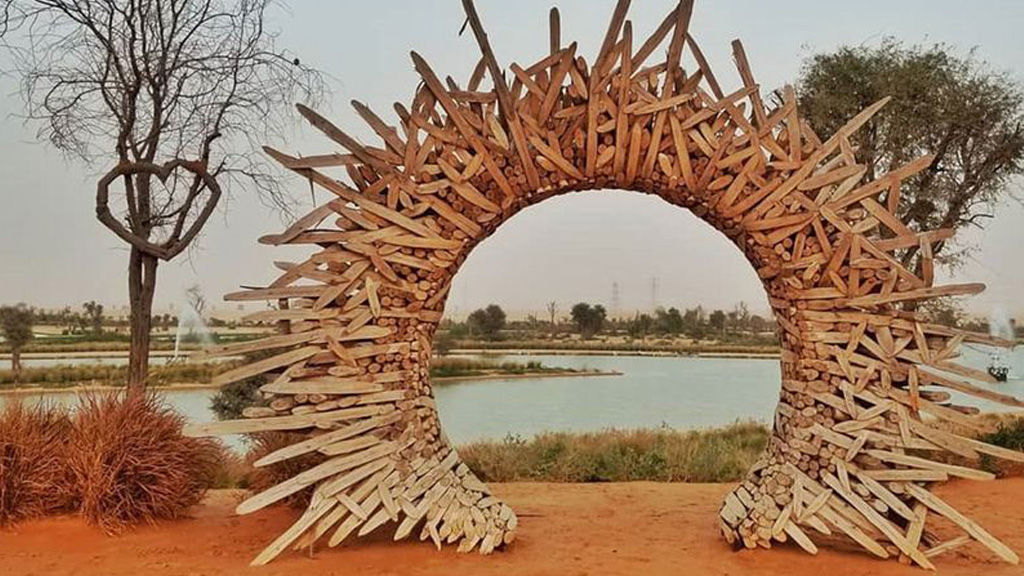 There are many roads leading to a happy outing for the whole family. This weekend, proceed to one of Dubai's most unique offerings – a pool in the form of connected hearts. Al Qudra Dubai is perfect for outings sunset and much more. Don't forget to take a photo of yourself.
Al Qudra (Love Lake) Guided Tour
Includes: Pickup and drop-off, Transport & Drinks
Al Qudra (Love Lake) Dubai Timings
Monday to Sunday: Open 24 hours.
📍 Al Qudra Love Lakes Location 🏞️
Love Lakes Dubai is nestled along the serene Al Qudra Road (D63), just a short 45-minute drive away from Dubai 🌇. You can access Al Qudra Road easily via two routes, depending on your starting point 🚗:
1️⃣ Dubai-Al Ain Road (E66)
2️⃣ Emirates Road (E611)
🚌 How to go by bus to Al Qudra Love Lakes Dubai?
Unfortunately, there is no direct public transit to Heart Lake 🚫🚌. However, you can take Bus Route No. 67 and alight at one of the following stops:
1️⃣ Nakheel Stables 1
2️⃣ Seh as Salam Farm 2
3️⃣ Seh As Shuyeb 1
From any of these stops, you can conveniently hire a taxi and make your way to the Love Lakes location 🚖.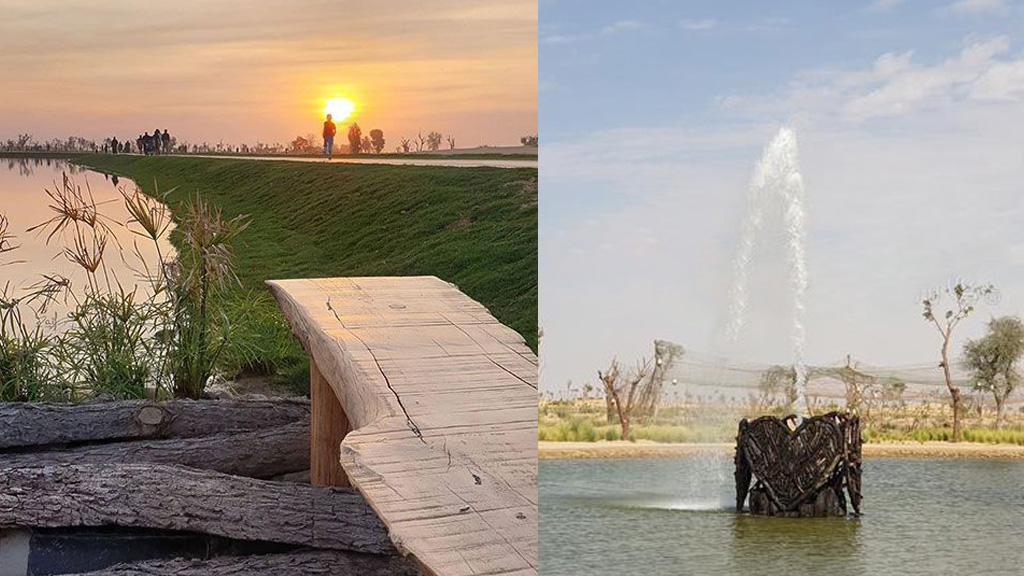 Make no mistake – this place may be famous for family trips, but it is also one of Dubai's most romantic places. Go to the pools and sit in the orange sky at sunset. Opened in November 2018, Al Qudra Dubai gained popularity after an Instagram post by Sheikh Hamdan bin Mohammed bin Rashid Al Maktoum, Prince of Dubai Crown and Chairman of The Executive Council of Dubai.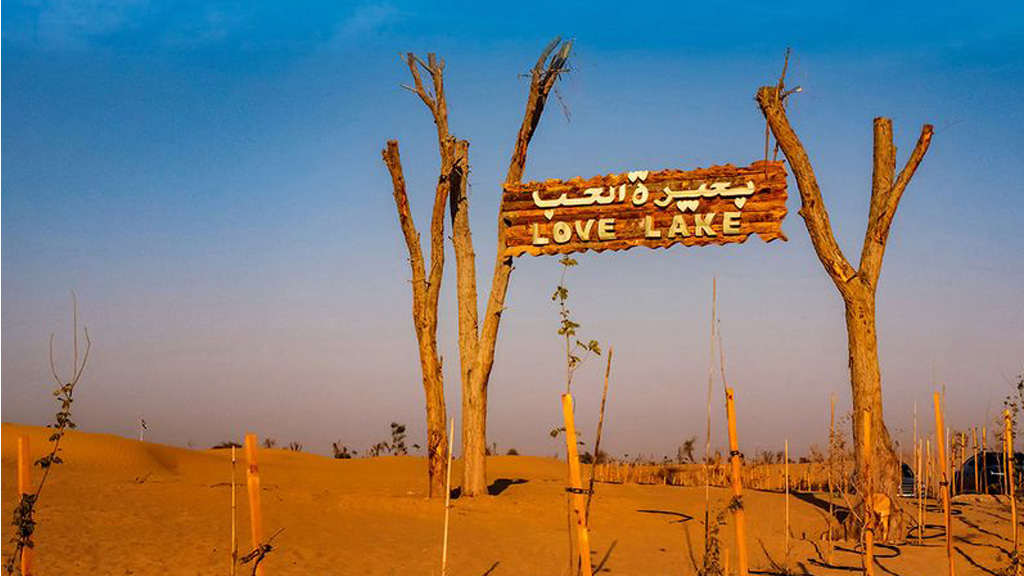 There are no shops or restaurants near Lake from now on, but there is a restaurant about 30 minutes from there. More on that later.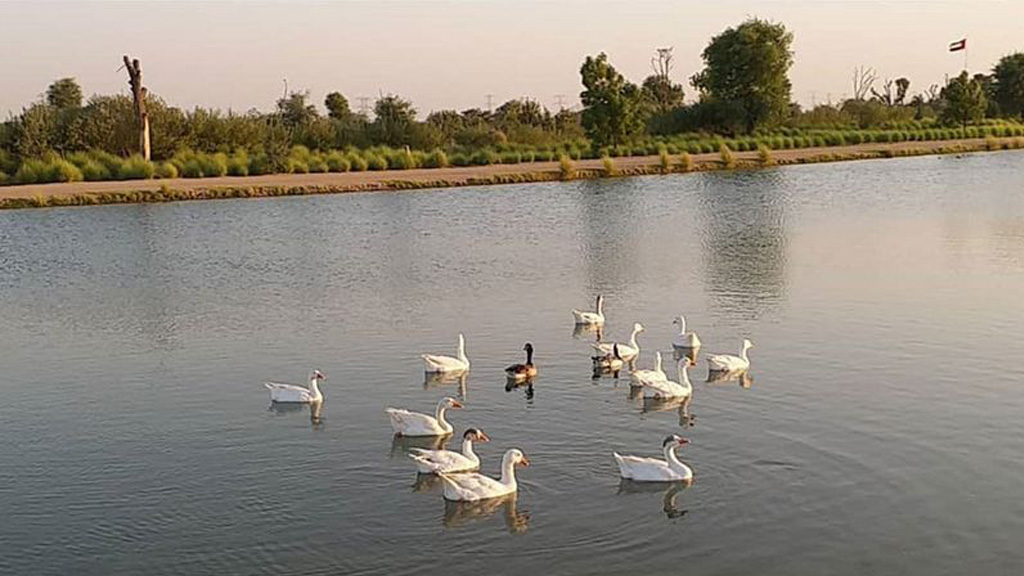 Although the lake is located in the desert, this fertile area is home to more than 170 species of rare animals, flowers and plants. Some of the plants have even been planted in a pattern designed to resemble twisted hearts, such as the lake itself. The whole lake is surrounded by a variety of trees, including hundreds of olive trees and a large number of 'UAE National Tree', Ghaf.
Al Qudra is also home to a wide variety of birds. No doubt you will find black and white ducks busy in the sun and swimming in the calm waters of the lake. Other birds you can see here are ducks, eagles, and hawks.
A small portion of the lake is dedicated to colorful marine life. Visitors can see goldfish and other species of fish swimming happily.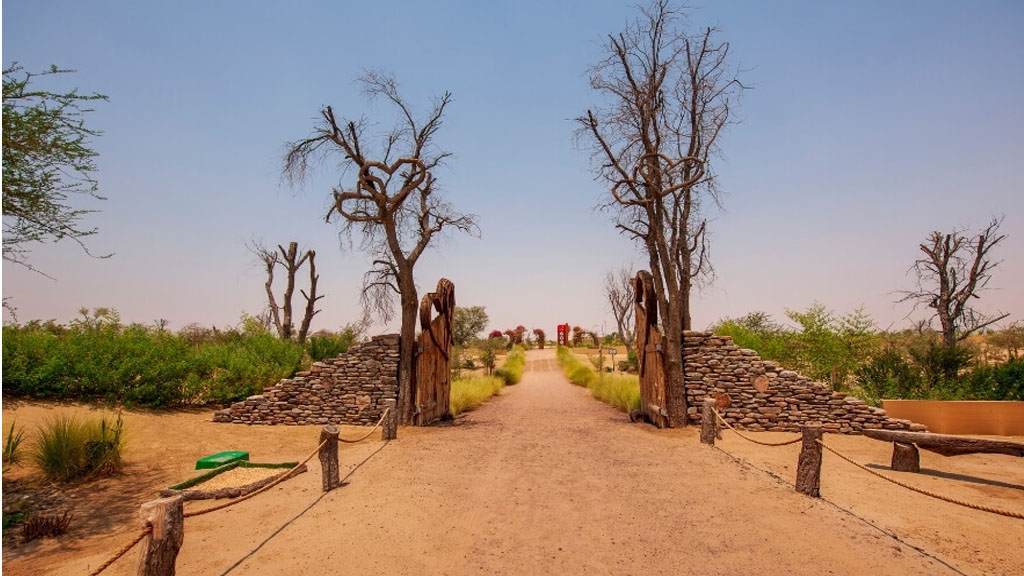 Take off your binoculars to watch the birds while you see the native and migratory birds, or just sit on the 'love' benches while you feel them sing.
Light up one of the fireplaces and enjoy the grill with your family or just take out your picnic while the kids ride the bikes.
Best of all, this place is a great place to catch a beautiful sunset with your loved ones. With no tall buildings to block the view, you get a spectacular view of the beautiful orange sky, as the sun sets over the dunes. Sit until after sunset and you can also see glittering stars and galaxies as you look up at the night sky.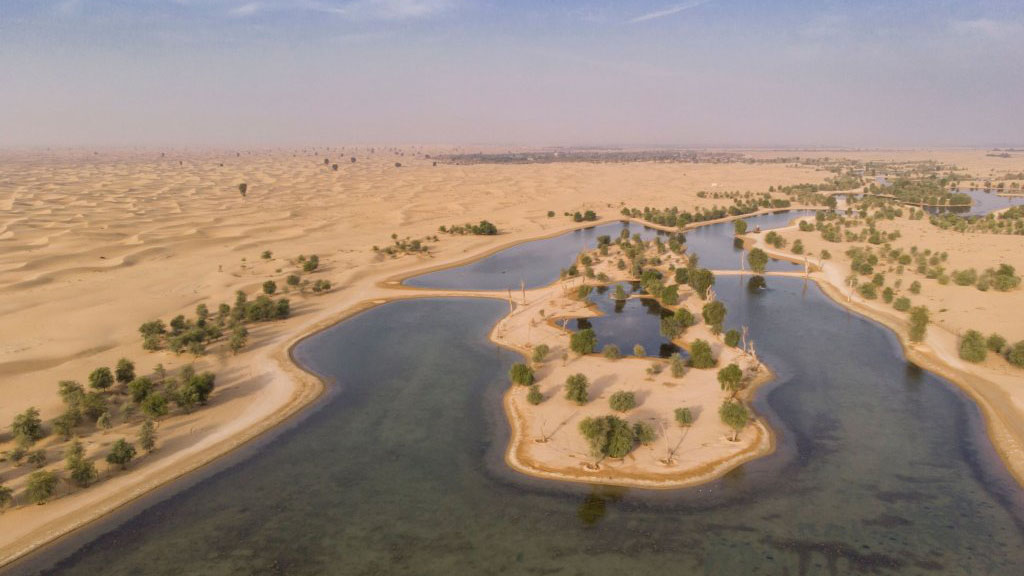 Love Lake Dubai Al Qudra Lake Location and View Watch Video