Global Village Dubai: Must-Visit Entertainment 📸
Table of Contents
The Global Village Dubai is located on Sheikh Mohammed Bin Zayed Road E 311 Road Dubai. It combines the cultures of 90 countries across the world in one place. It claims to be the world's largest tourism, leisure, shopping, and entertainment project.
It is the world's leading multicultural amusement park and the region's first destination for culture, shopping, and entertainment. The crowds and colors of Dubai's Global Village need to be seen to be believed. Like a giant world's fair representing over 90 countries through food, dance, and live performances. You can enjoy super cheap entry to this outdoor extravaganza from October 2021.
The Global Village Dubai is a tourist hotspot. It appeals to a considerable number of residents, visitors, and tourists descending on the UAE from all corners of the globe. It offers them an enjoyable time in exciting events, games, and entertainment in the company of families and friends. Here you can find everything about Global Village Dubai.
Global Village Dubai Season 28th
Global Village announced that its gates will be opened to the public on 18 October 2023.
You can find season 28 information on timings, tickets, transport, parking, and hotels in our Global Village Opening tickets.
Entrance
Global Village Dubai offers two main entrance gates to facilitate the flow of visitors: The Gate of The World and the Cultural Gate.
The Gate of The World is the primary entrance and is an iconic landmark in Dubai. This towering structure is often lit up in different colors on special occasions, representing the vibrant spirit of the Global Village. It serves as a welcoming beacon to visitors from across the globe, setting the stage for the cultural extravaganza that lies within.
On the other hand, the Cultural Gate provides another convenient entry point. While it doesn't have the towering presence of the Gate of the World, it holds its own unique charm. This gate further emphasizes the multicultural aspect of the Global Village, inviting visitors to step into a world of diverse cultures and experiences.
Both the gates are designed with accessibility in mind. They offer wheelchair-friendly access to all attractions and have reserved parking and accessible toilets close by. This ensures a comfortable and hassle-free visit for everyone, including People of Determination and their companions, who enjoy free entry.
The two gates ensure smooth traffic flow and easy access to the myriad of attractions that the Global Village has to offer. From global cuisines to artisan crafts and thrilling rides, these entrances serve as the gateway to a world of fun, entertainment, and culture.
Rules & Regulations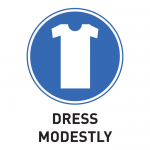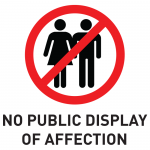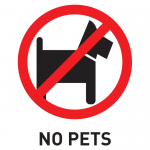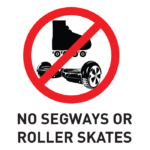 Why You Should Visit Global Village Dubai
For its Silver Jubilee, Global Village Dubai (UAE) plans to offer more than 40,000 events, shows and activities. The multicultural event venue has also been awarded the "Dubai Assured" stamp from the Dubai Municipality — thereby proving that all necessary health protocols are enabled for the safety of visitors.
A visit to Global Village Dubai 2023 is your chance to witness international cultural diversity come to life. One of the best places for family-friendly activities in Dubai, the fair features a host of different activities that are fun and entertaining for people of all ages. From stunt shows to heritage shops and street food kiosks, get ready to spice up your time with the Global Village Dubai reopening this year.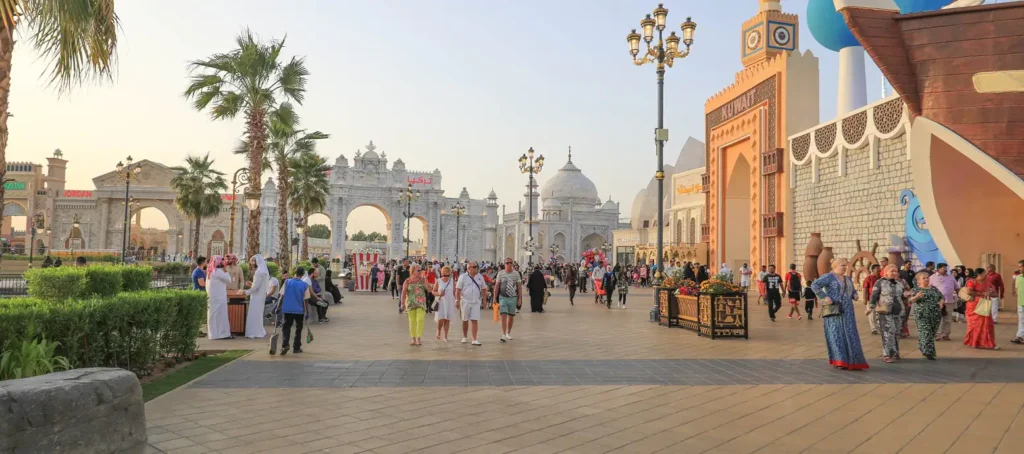 Things to do in Global Village Dubai
Visit Global Village Dubai for a world full of wonder! The Silver Jubilee Season promises to be a season like no other. Friday Fireworks, Contactless Features, AED 15 entry fee, Dining Options, Family Rides, Amenities: Concerts, Shows, Street Food, Entertainment. There's plenty to keep everyone engaged at this iconic entertainment and shopping destination.
Before you plan your trip, let's look at all the things you can do in Global Village Dubai. So, In That way, you'll know exactly what you're in for at this year's festival and have a clear idea of how you can spend your time there. From shopping options to entertainment galore, here's what Global Village is all about.
Shopping
The Global Village fair is ideal for anyone who wants to experience "bazaar-style" shopping at its best. Like every year, several retail brands and businesses from all around the world will be setting up pavilions and outlets at the festivities.
Countries from across the globe will have their own pavilions at the village, with products and food items typical to their culture, heritage and history. According to the park's website, countries from the MENA region, Far East, Europe, Africa, South Asia and The Americas will have their pavilions running throughout Season 28.
Shopping in Global Village is quite an interesting and unique experience. There is always something strikingly unusual and unexpected to take home, thanks to its over 3500 outlets. With a roster of intriguing cultures and marvelous attractions blissfully represented under a roof, you can look forward to shop stuff that is as diverse as authentic Turkish sweets and Iranian saffron to traditional Afghani and Indian outfits to Arabian oud and perfumes to African specialties.
Retail Outlets
The event has always been a shopaholic's paradise, thanks to the many stalls and retail outlets that plan to set up here. Apart from the umpteen stalls run by small business owners in the international pavilions, visitors can shop at many branded retail outlets as well. Some of these include XPressions Style, Anwar Dar Al Oud Perfumes, Sahar Qamar and more.
Experience The Middle East's First Ripley's Believe it or Not Museum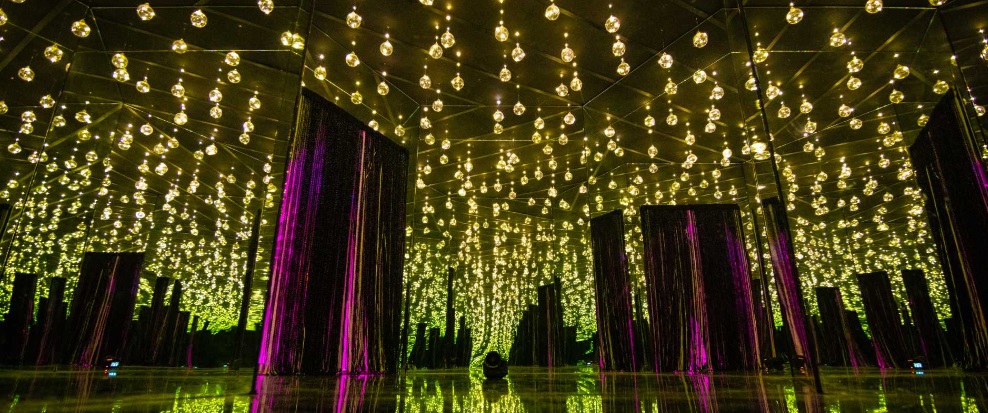 For those in the know, this popular American museum franchise (which has its presence all over the world) is the place to discover the most unusual and bizarre collection of displays, covering everything from prehistoric to the most futuristic. Apparently, this is not your ordinary museum. 
The first of its kind in the Middle East, Ripley's Believe it or Not! at Global Village Dubai features six galleries, with some really fascinatingly strange exhibits on view, such as the one of its kind hand-made, wooden Ferrari, real heads and skulls, and mostly, the Ripley's Mirror Maze with over 100 mirrors and LED lights.
A display for all ages, Ripley's Believe It or Not! Museum is an ode to all things bizarre, intriguing, and fascinating. Dive deep into the curious nature of humanity and explore it through six unique galleries featuring over 220 exhibits, with more than 100 new additions, curated to mystify and delight the human mind. You'll come across historical artefacts from around the world, engaging interactives, awe-inspiring art, and incredible tales untold of people and places from all corners of the globe. Whether you believe it or not, Ripley's Museum will leave you with an experience you won't soon forget!
Museum Attraction
Robert Ripley's Tribal / Jungle
The first stop in Ripley's Believe It or Not! museum, this gallery is dedicated to a wild mix of personal artifacts collected by Robert Ripley, the founder of the museum. Among the over 220 rare and mesmerizing artifacts, you'll come face-to-face with shrunken heads, Chinese coin swords, a Japanese house shrine, and shadow art. Learn all about Ripley's fascinating adventures around the world and the history behind each exhibit's origins.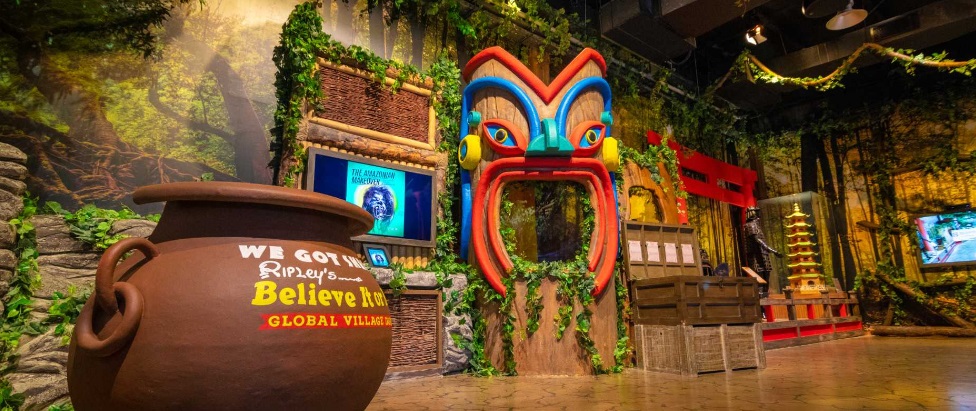 Human Oddities
Delve into the oddities of human nature in this next gallery where the exhibitions leave you wondering what the artists behind them were thinking. From a suit made of nine yards of cloth (enough to make three normal-sized suits) to minuscule sculptures that need a magnification of 400x to see, the displays in this exhibit are wondrous head-scratchers!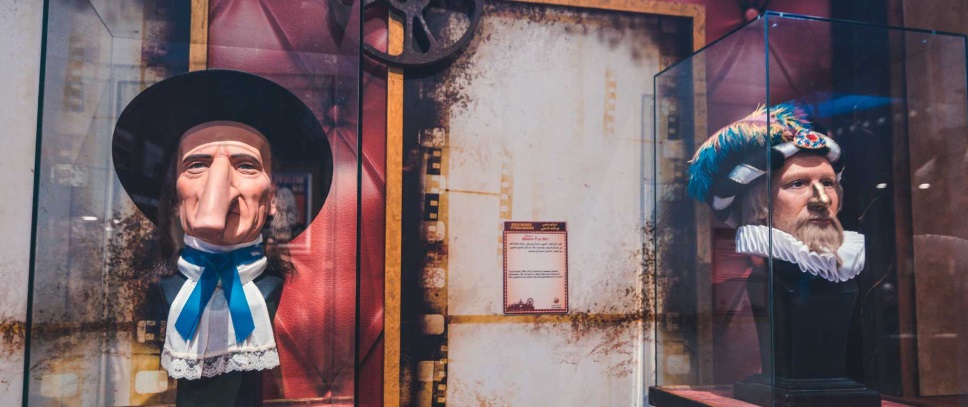 Ripley's Warehouse
The Warehouse is where your disbelief and wonderment will be at their peak as you come across a 125 million-year-old coprolite (the scientific term for dinosaur dung!) as well as an 11-inch, true-to-size replica of a T-Rex tooth. There's also the Bamboo Toothpick Capital, made of over 250,000 bamboo toothpicks! At each display, you'll find your jaw dropping further and further.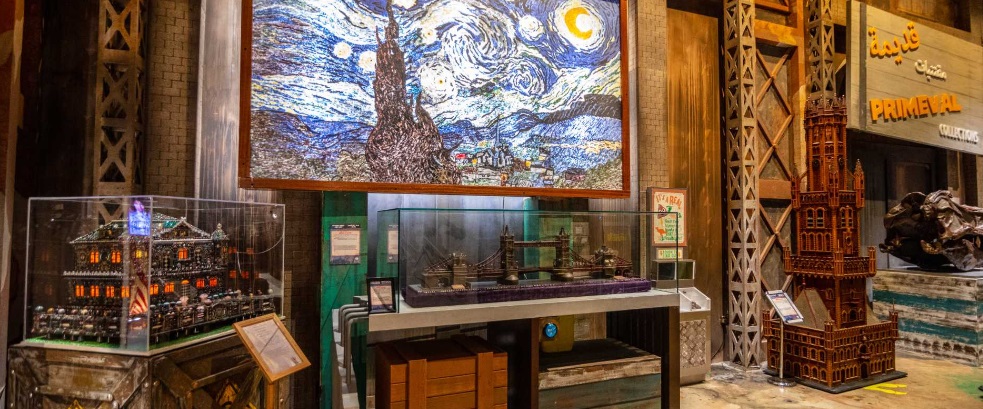 Ripley's American & Arabian
In his travels, Robert Ripley picked up quite a collection. Take a tour of his mementos with highlights including German Leather Money (from a time Germany had to resort to leather banknotes!), an Elvis Presley sculpture made from burnished steel, a toilet paper wedding dress, and a wooden Ferrari that can float!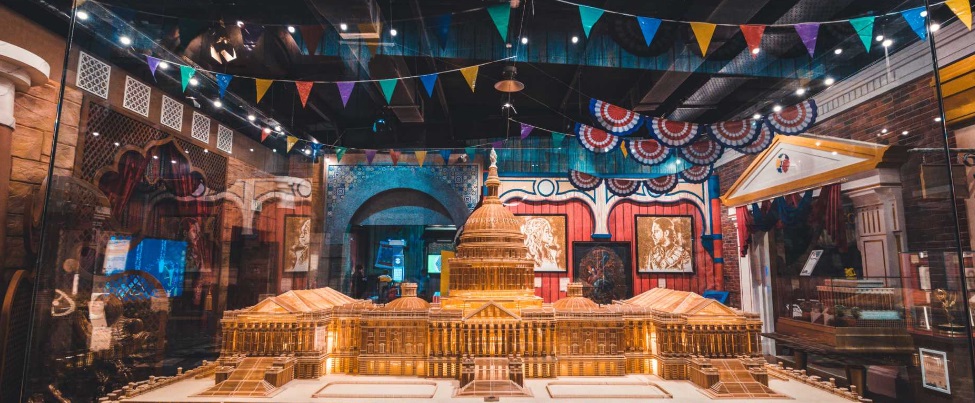 Magical Studio
From torture devices to brain teasers, the Magical Studio features an extensive collection of games and attractions that will keep your interest piqued. Would you have what it takes to bear the Iron Chair? What about the Iron Maiden? While you play around with that thought, take a crack at the Mystery Gate. Put those little gray cells to task and see if you can be the first to figure out how to open it!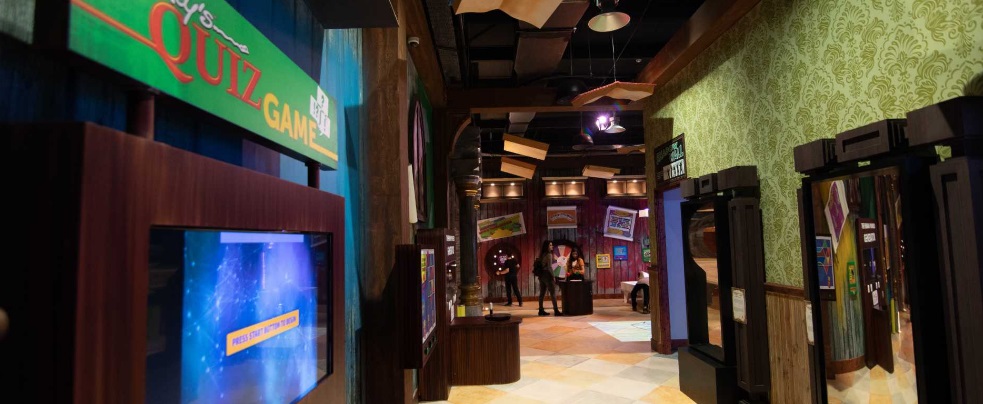 New Year Celebration at Global Village Dubai
Space Gallery
You started from the past but you're now in the future. The final gallery displays attractions and collections from outer space, including an exhibit dedicated to the UAE's very own space expedition. In this out-of-this-world journey, you'll see NASA Space Patches that are used to commemorate space missions and you'll even come across a replica of Skylab II, the very first US space station. At the end, head through the Vortex Tunnel for a first-hand experience of vertigo, what astronauts feel on their descent down to Earth.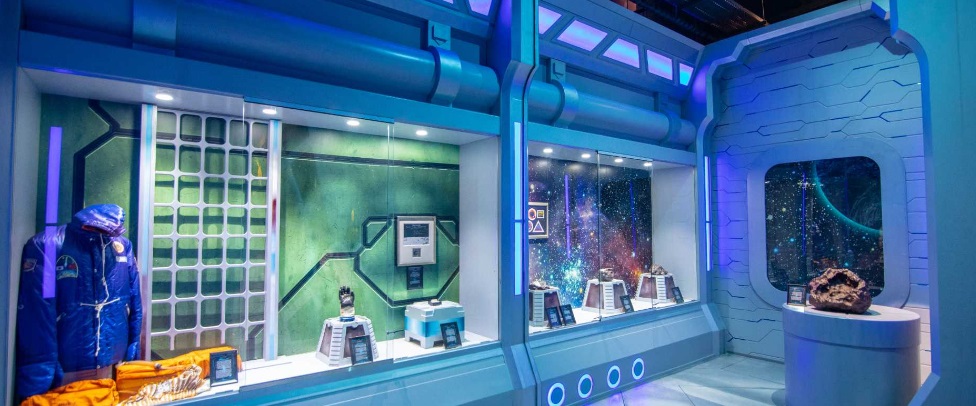 Dining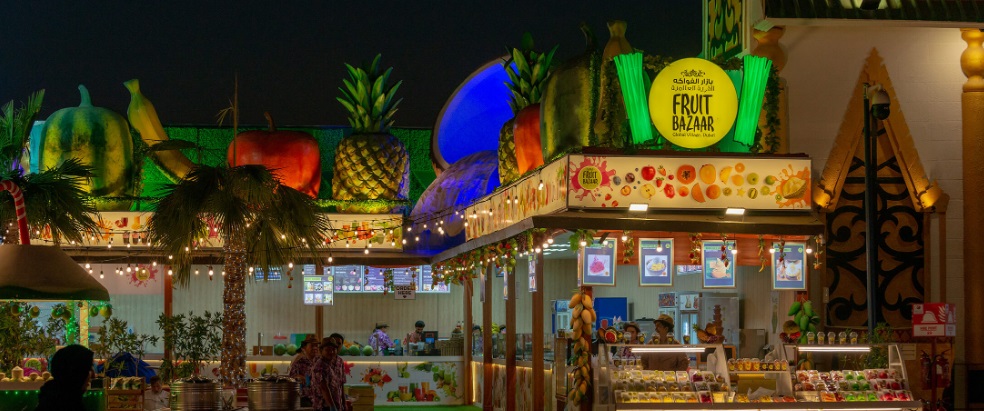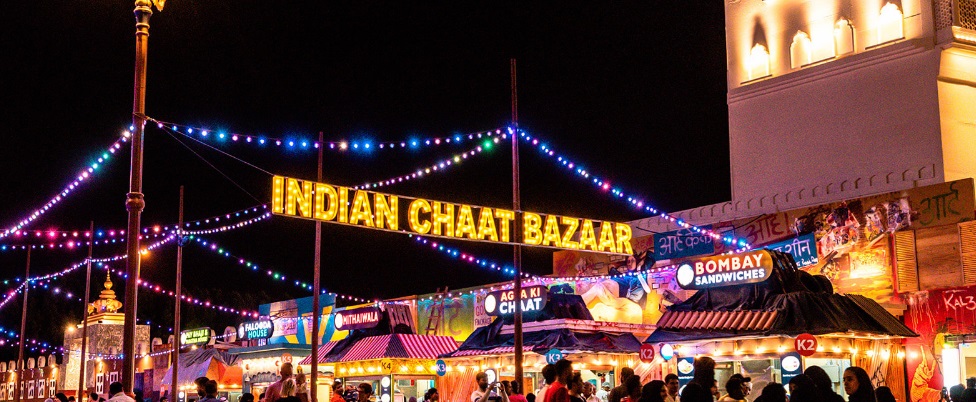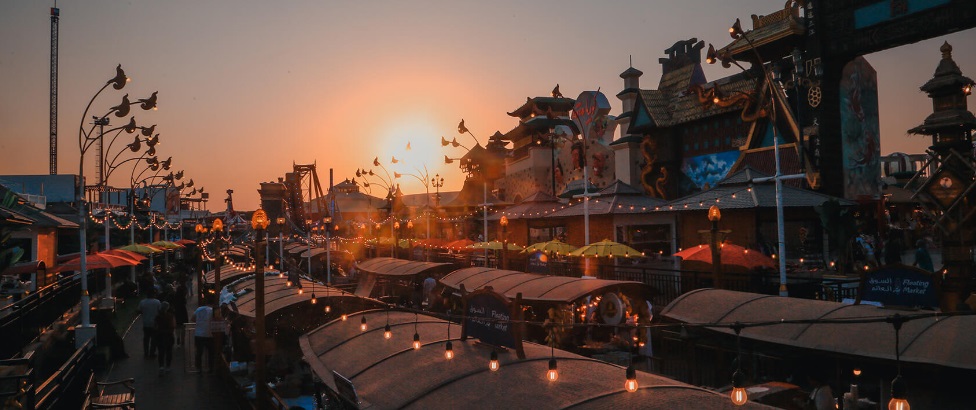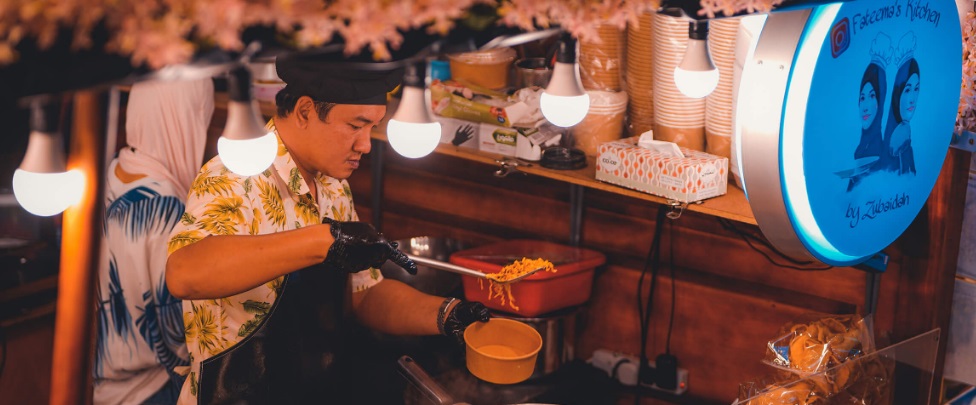 What's a fair without food? There's plenty of street food stalls and dine-in restaurants at Global Village, to let visitors savour flavours from around the world. Season 25 of Global Village will see 140 food kiosks, most of them located on the dedicated food street. Some of the delicious foods on offer are authentic Thai, Egyptian koshari, Turkish potato, dynamite shrimp, hot dogs, pizza cones, kebabs, burgers, shawarma, churros, raclette cheese, Louisiana fried chicken and Japanese desserts.
Additionally, visitors can also try out any of the several food trolleys, cafes and restaurants. For a more offbeat foodie experience, visitors can head to the Floating Market – with stalls aboard boats offering East Asian cuisines – the Indian chaat bazaar, fruit bazaar and more. For a bite or sip on the go, you can have your pick of candy floss, salted corn, karak tea, or the popular traditional Emirati sweet luqaimat – fried dough dumplings with syrup or honey.
For a leisurely sit-down meal with family or friends, the many restaurants offer everything from biryani to grills, with cuisines ranging from Arabic, Indian, Pakistani to East Asian and Italian.
Brace yourself for a taste of authentic cuisines and a culinary journey that will take you on a roller coaster ride of flavours – these stalls and restaurants in Global Village are an absolute treat for the foodies in Dubai.
Shows & Events
For season 28, we have a line-up of over 40,000 spectacular shows and special events for the whole family! Shows with your favorite characters, traditional cultural performances, street entertainment, dazzling main stage performances, and even a sanity-defying stunt show – there's something for everyone! And don't miss our stunning special events with all the fun, action, and energy of Global Village's Silver Jubilee.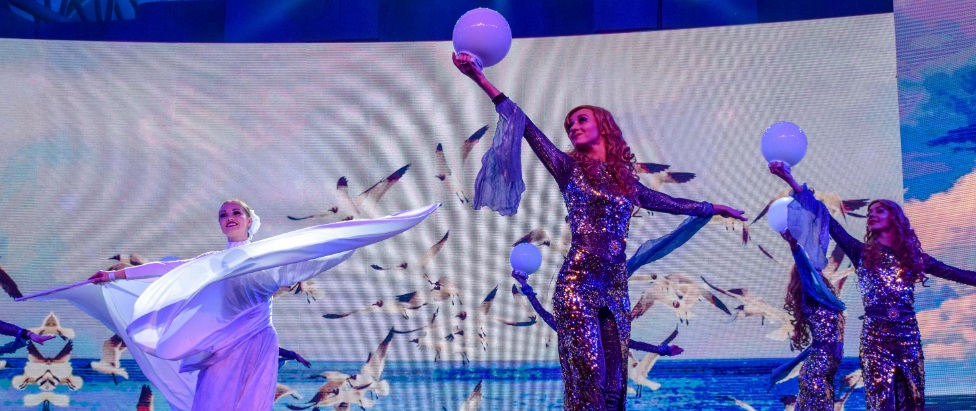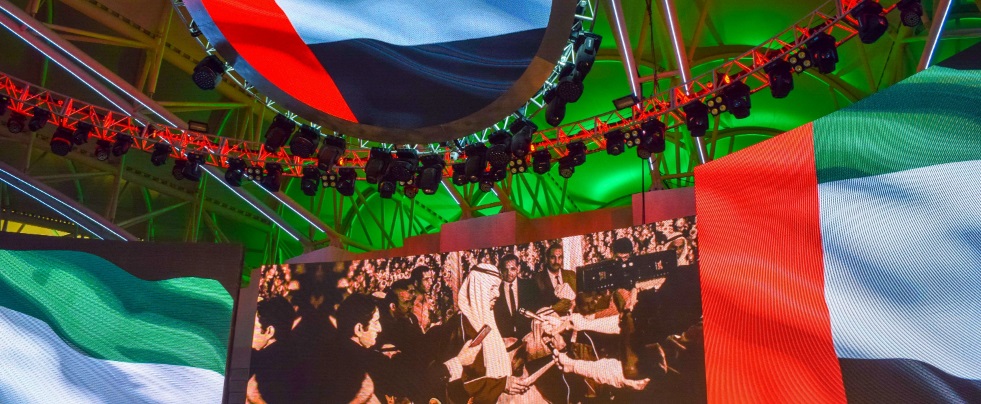 Special Events on UAE National Day
Celebrate UAE National Day on December 2nd. A joyful celebration and glittering annual spectacle at Global Village Dubai. From dazzling firework displays to elaborate parades and glittering ceremonies, UAE National Day is a time when locals and expatriates gather together to celebrate the union.
Get familiar with Emirati culture as you enjoy our exciting line-up of national day events, from a special opera that captures the spirit of the Union to mesmerizing fireworks that take the celebrations to new heights, there is an endless list of surprises for each family member.
Stage Shows
Stage shows like Ballet Revolucion, Bollywood Icon and Festival wowed crowds during the festival's 27th season. These stage shows return to mesmerize you for Season 25 as well. Apart from that, look out for the following shows at this year's Global Village Dubai festival:
Battle for the Block – a street dance battle between different dance squads
Urban Crew – Watch the Philippines-based dance crew perform live
The Enchanted Forest – A Red Riding Hood story with new surprises and adventures
KPOP Krazy – Enjoy the greatest KPop hits at Global Village 2020
African Spirit – Watch the specialist performers from Africa – dancers, drummers, and singers set the Global Village stage on fire with their performance.
Street Entertainment
The fair returns with a range of "scintillating street acts" like the Double Dutch Skippers, Bollywood Flash Mob and more. Keep your cameras ready!
Stunt Shows
Prepare to see death-defying stunts at Global Village Dubai. From buggies to tanks and gravity-defying tricks and explosions, the festival's promises to be as exciting as the last.
Pavilions & Selfie Spots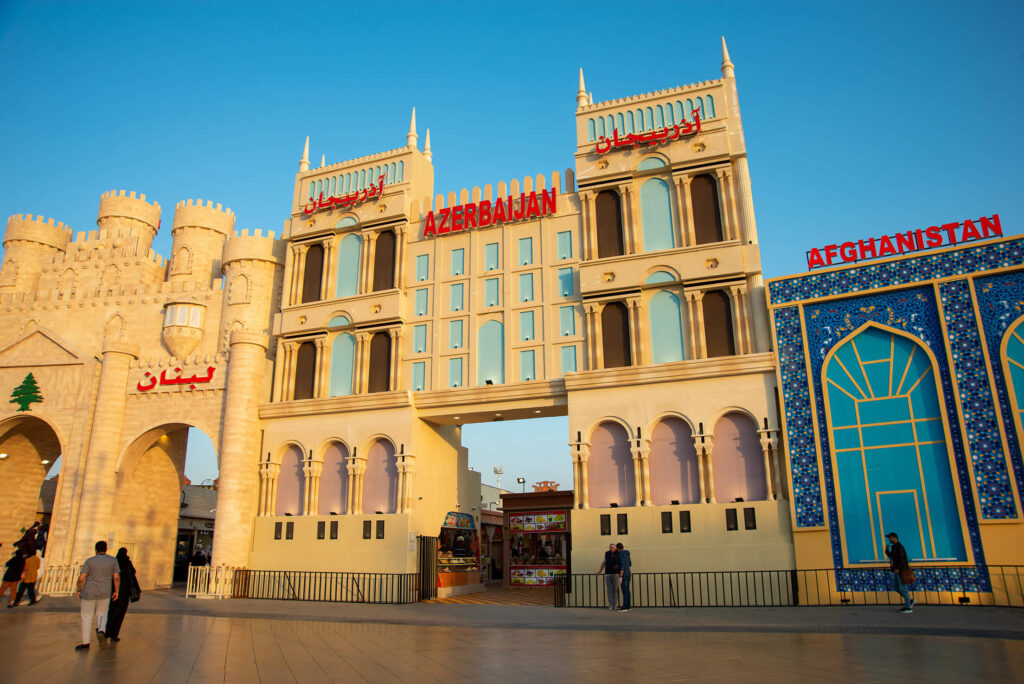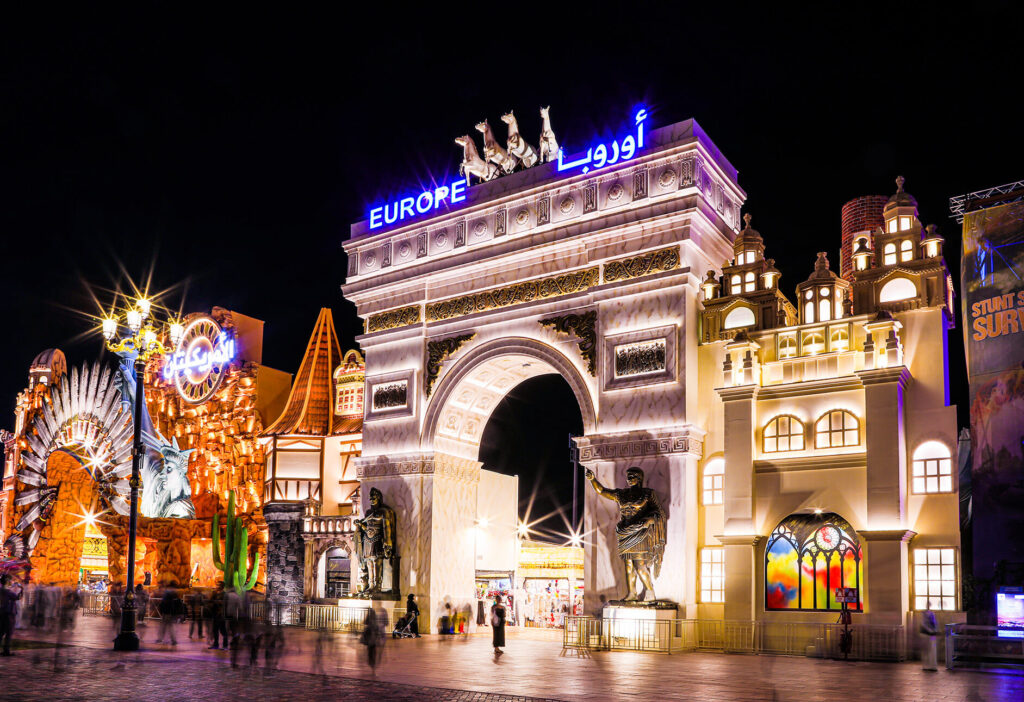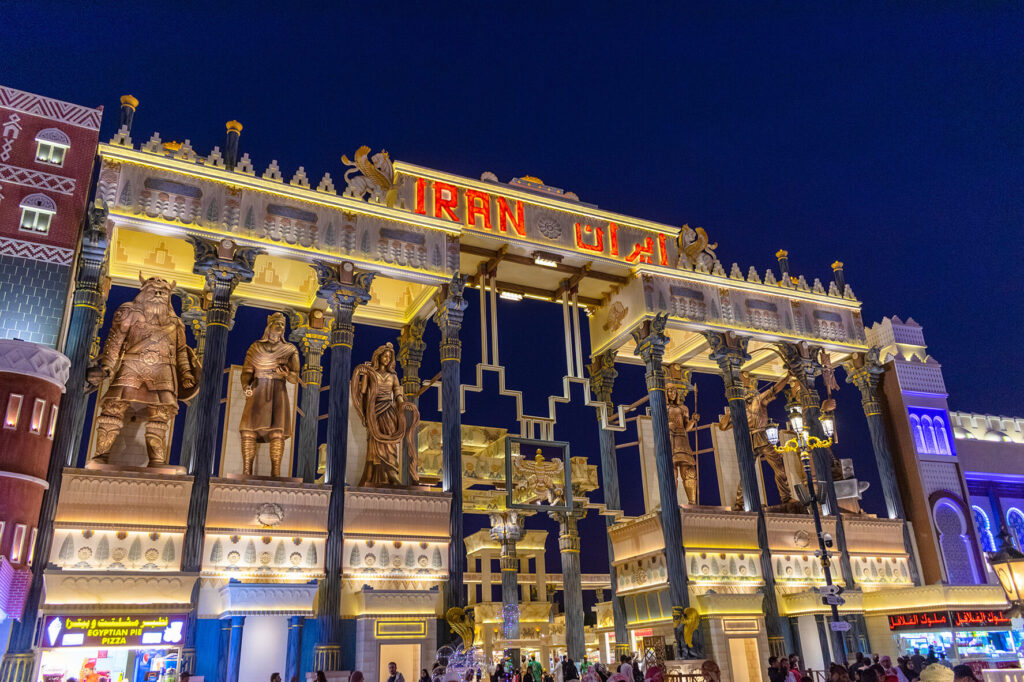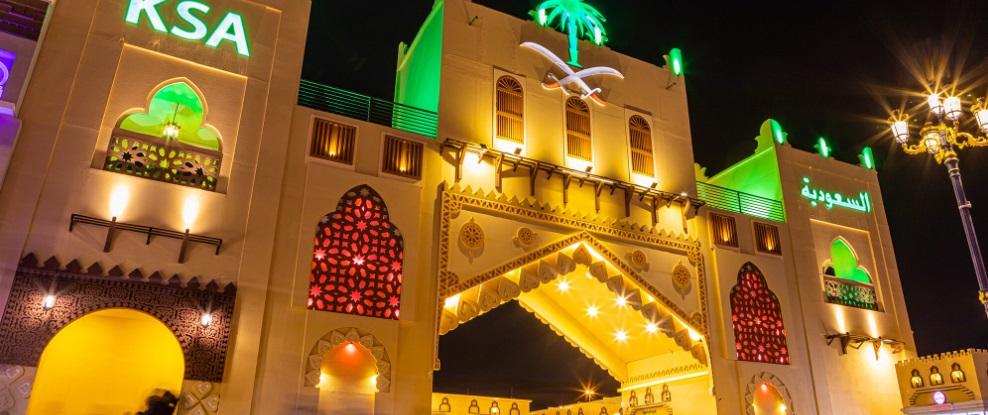 Explore the themed Pavilions featuring bustling bazaars, traditional entertainment, and delicacies from all over the world. Take the perfect picture at our stunning Selfie Spots and make some memories to last a lifetime. 
Bringing the cultures of the world together, explore the unique country pavilions. Discover artisans, fun, and entertainment from across the globe
Selfie Spots Photos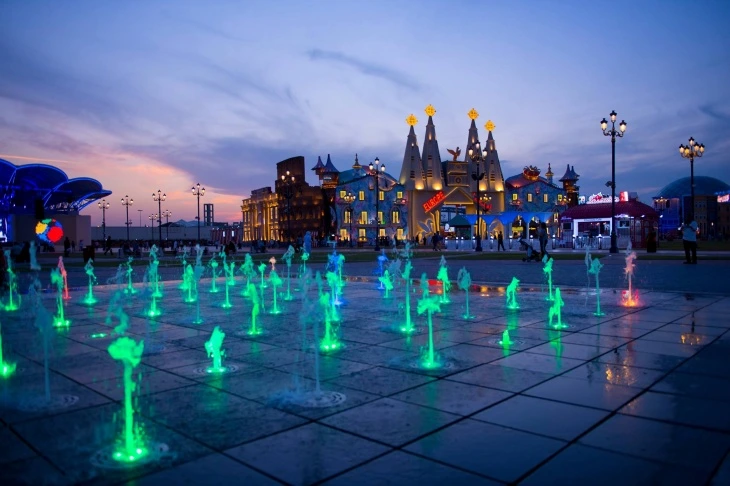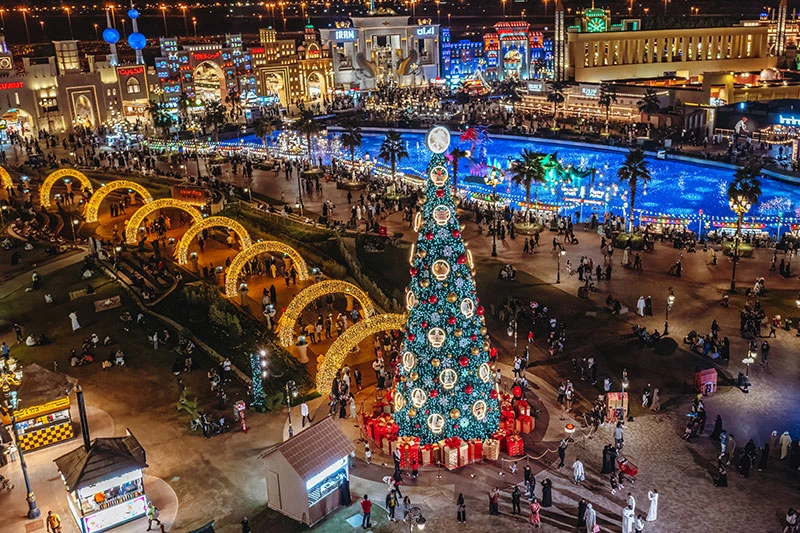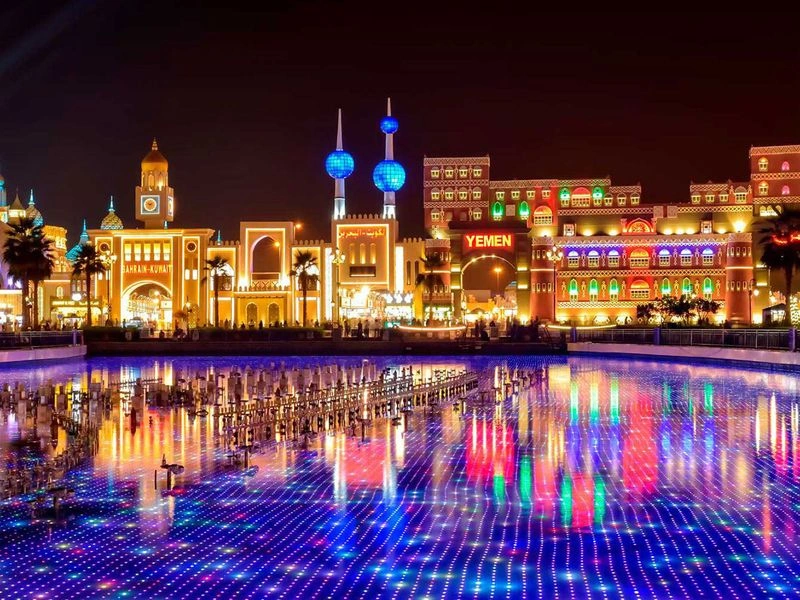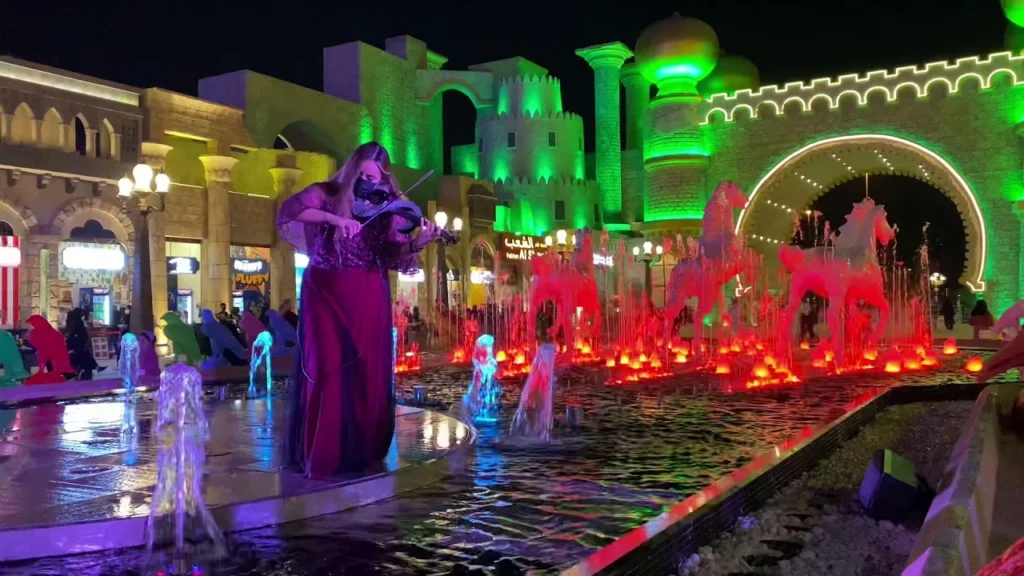 You will love to capture beautiful pictures at Global Village Dubai. Here You can find some amazing selfie spots where you will get amazing memorizing selfies you will love.
Carnaval
Let loose your screams and shrieks of excitement as you explore the thrilling world of Carnaval at Global Village. Your access to this world of wonder is just a Wonder Pass away.
Global Village is a complete destination for the entire family, including the little ones. Topping the list of kids' activities in Global Village is the 'Carnaval' area.
The place will keep you busy for hours with its exciting array of skill-based games and more than 100 arcade games and over 31 exhilarating rides. Just so you know, the Global Village Carnaval is equally good for thrill-seeking and fun-loving adults! You kids will love this carnival including many interesting rides, games and much more.
Getting To Global Village Dubai
Getting to Global Village Dubai for the fabulous 25th Season is a piece of cake, no matter where you are in the UAE. During the season, here are some of the many options to make your way here, wherever you're based, and however you're traveling.
By Bus:
There are 4 RTA bus routes to Global Village Dubai, which are an affordable and easy-to-use mode of transport to get here.
Bus no. (102) starts from Rashidiya Metro Station.
Bus no. (103) starts from Union Metro Station and will pass by Baniyas Street, Al Rebat Street, and Nad Al Hamar.
Bus no. (104) starts from Al Ghubaiba Station and will pass by Sheikh Rashid Street, Al Jafiliya Metro Station, 2nd Za'Abeel Street, and Dubai-Alain Street.
Bus no. (106) starts from the Mall of the Emirates Metro Station.
The service runs from 3:15 pm until 11:15 pm, with 30 minutes of travel time.
For more information on RTA bus routes and timings, please contact RTA at 8009090.
NOTE:- In addition, RTA will also resume the electric abra tourist services inside the Global Village from October 18, marking the silver jubilee of the premier tourist and family destination.
You can use your NOL Card to visit Global Village Dubai using Public Transportation.
By Car
Global Village Dubai is located at Exit 37, Sheikh Mohammed Bin Zayed Road and Emirates Road, Dubai. You can find the Global Village location below via Map.
By TAXI, UBER, or CAREEM
Take the Dubai Taxi Corporation taxi and enjoy special low-cost fares to get to Global Village Dubai.
You Can book UBER and enjoy the awesome experience in Global Village Dubai.
Or You can come via careem taxi service. Book your careem and reach the Global Village.
Global Village Dubai Parking
There are over 23,000 parking spaces.
General Parking Area (P1 to P12): Free of Charge
VIP Parking Area (1 & 2): AED 100 per day for weekdays and AED 200 per day for weekends (single entry) for those without VIP car pass
Valet Parking Area: AED 50 per day for weekdays and AED 100 per day for weekends (single entry)
Parking Zone A: Access
Wherever you're parked, you can use their shuttle buses and trains free of charge to get to the entry gates.
Want to arrive in style from where you're parked? Their authentic rickshaws are available at just AED 5 per person each way.
Global Village Dubai Location