Dubai's Best Transportation System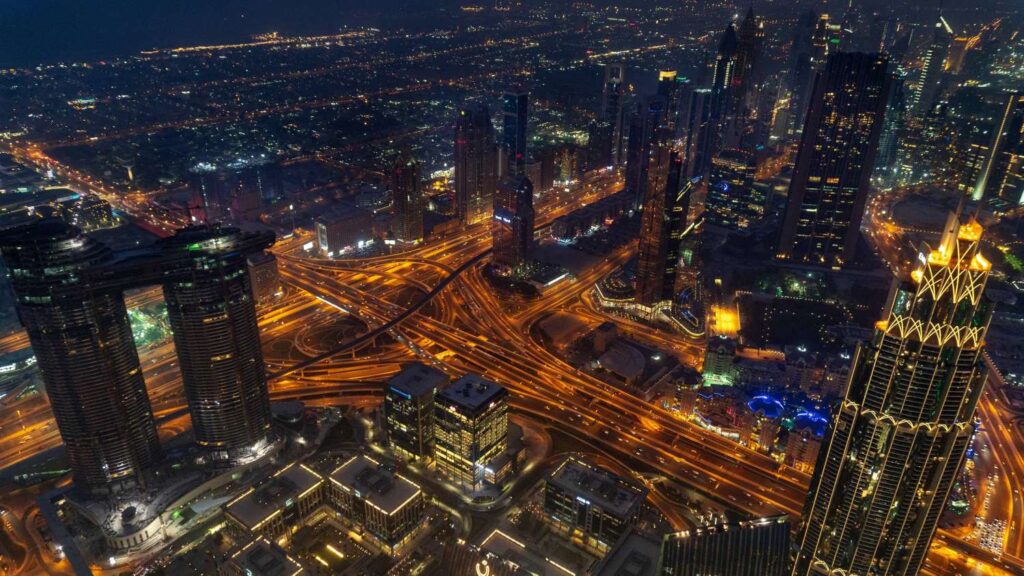 There's a reason why Dubai is famously known for being the world's busiest airport. The city is crowded with touristy spots and activities and has something for every age group. To put it simply, a vacation in Dubai is great for couples, a family, friends or even a solo traveler. And that's because the city has the largest and best shopping malls in the world, buzzing nightlife, adventurous activities, magnificent attractions and beautiful beaches. Undoubtedly, you can't have enough of this dynamic city.
For many known reasons, Dubai is larger than life. The city holds a good deal of world records and is home to the longest painting, tallest skyscraper, largest vertical maze in the world and many more. It's not surprising why people across the globe are longing to take a trip to Dubai. And that's a reason enough to speak on how to travel in Dubai.
Dubai is the fastest growing city in the world with golden opportunities for millions. So, here's to throwing limelight on the best travel options. 
Dubai has a modern and efficient transportation system that includes a variety of options for both residents and tourists. Here are some of the main modes of transportation in Dubai:
Dubai has two types of buses to offer- the Big Bus Hop On and Hop Off Tour and the public transport bus. The Hop On Hop Off bus tour is a great sightseeing experience, which allows enjoying all the main attractions of the city in one go. With this option, visitors can get a closer look at The Palm, Atlantis, Burj Khalifa, Dubai Fountain and more marvels of the city. As the name suggests, you can step out and in at any point for camera-ready shots.
Speaking of the second bus option, it runs for 24 hours a day but comes with a downside of frequent stops and delays. Also remember, public transport buses depart every 15 minutes. They leave from every airport terminal and go through all the landmarks of the city.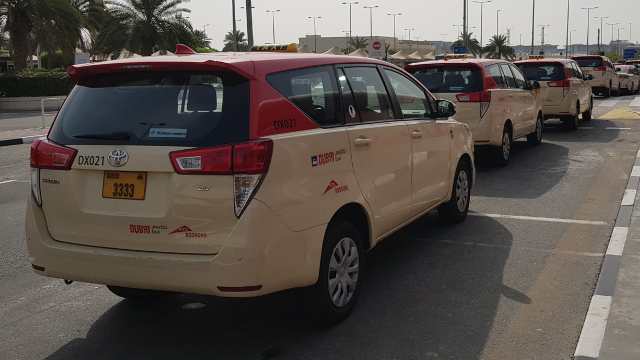 Taxis are one of the most convenient ways of traveling in and around Dubai. The city clearly has no shortage of cabs that can be hailed off the streets. Visitors can simply book taxis on the app, phone or simply take it on the spot. The fare price depends on the distance, time and traffic, of course. Taxis are typically priced starting at AED 5 (6am -10 pm). However, the fares of general taxis, special vehicles and limousines vary significantly.
Speaking of limousine rides, Dubai has plenty to offer. Reputed companies are an ideal option to indulge in a luxurious ride and make memories that last a lifetime. It's as easy as choosing a vehicle of your choice, making a booking and having a chauffeur-driven car at your doorstep.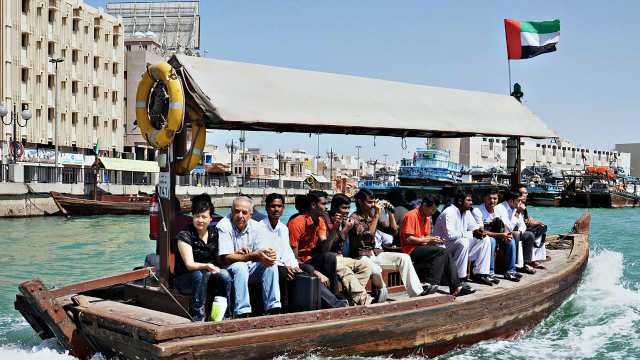 Certainly not one of the common ways of traveling in Dubai but super unique. It is a great way of escaping the city's traffic in style. A water taxi ride is surely a good break from Dubai's all-pervasive flamboyance and an experience for visitors. The scenic boat ride will take you through Dubai Creek and to the other side of the town while ditching the city's commotion.
A ride from Dubai Marina to Deira Old Souks should take about 30 mins and cost roughly US$85. The journey promises some great views of the city's mosques, towering skyscrapers and souks.
4. The Palm Monorail Dubai
The Palm Monorail is restricted to navigating across the Palm Jumeirah but is clearly an iconic way of doing so. Most people are still unaware of this experiential mode of commuting through breathtaking landmarks. It is a four-stop, three-mile route and the only public transportation on the Palm Jumeirah from where you can watch all the wonders on the Palm.
The Palm Monorail route goes as follows – Palm gateway (boarding point), Al Ittihad park, Nakheel Mall and Atlantis Aquaventure water park (last point). The monorail tickets are priced at AED 20 one way and AED 30 for a return and departs every 15 minutes from 9am-10 pm.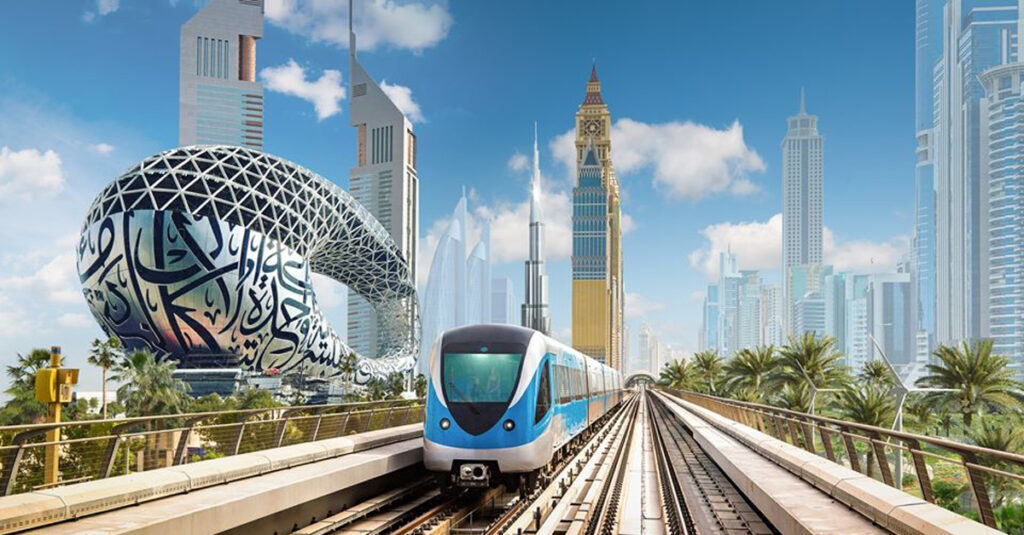 And here is the cheapest and quickest way of traveling in and around Dubai. The most enticing factor here is that Dubai Metro operates above ground, giving passengers all the scenic views of Sheikh Zayed Road. The advanced rail system is fully-automated, spanning around 90 kms and a great way to discover Dubai.
Visitors have the option of buying a single or return or a day pass to avail the metro travel. It branches out to only two routes- Red and Green, traveling along the main lines like- Burj Khalifa, Dubai Marina, Mall of Emirates,  Dubai Creek, Deira, Gold and Spice Souks and more.
Dubai Tram makes about 11 stops in and around the Dubai Marina and requires the Nol card. It is a short line and the fares start at Dhs 4 with an entire loop taking around 40 minutes only. The route covers only a small coastal area around the Marina Mall, Beach at the JBR and Walk at the JBR.
One can choose the mode of transportation depending on where you are traveling. However, for couples and large groups, we would recommend opting for taxis or private cars. It's cheap, convenient and swift. Taking the plunge towards traveling
We are sorry that this post was not useful for you!
Let us improve this post!
Tell us how we can improve this post?