Best Theme Parks In Dubai
Table of Contents
A holiday in Dubai mostly conjures up the image of the sprawling desert landscape and extravagant high-rise structures. But, have you ever imagined this place as a haven for enjoying entertainment-packed theme parks? 
Yes, you will find here some of the most amazing theme parks and world-class amusement choices that promise you both thrill and edutainment experiences in equal measure. Here is a rundown of the best theme parks in Dubai that you must not miss out to visit while in Dubai.
Here I Have Selected the 9 Best Theme Parks In Dubai For You
IMG Worlds of Adventure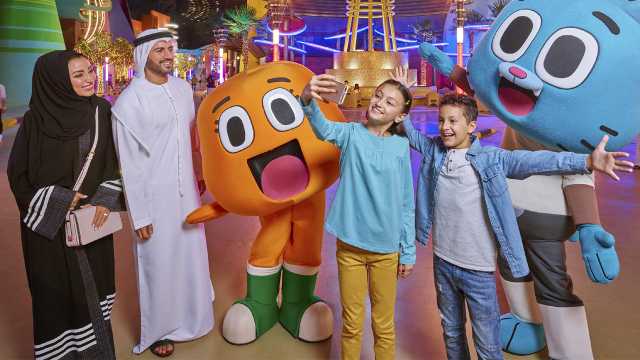 Let us begin with the region's largest indoor theme park! It is packed to the brim with a host of rides, slides, and other attractions across its four zones including Marvel, Cartoon Network, Lost Valley, and IMG Boulevard. 
Marvel Zone is all about rides that let you catch up with your all-time cherished superheroes. Take a walk down memory lane as you discover the coolest-ever slides and attractions at Cartoon Network. At the Lost Valley, you get the rare chance to turn your clock black to the Jurassic era, with the life-size replicas of dinosaurs occupying this area. 
One experience that action and speed fanatics should miss here is the Velociraptor ride. Finally, things get a bit spookier at IMG Boulevard; it is courtesy of the terrifying characters at its Haunted Hotel.
Location: E311 Sheikh Mohammed Bin Zayed Rd – City of Arabia – Dubai
Opening Hours: 12:00 hrs to 22:00 hrs (Monday to Thursday) & 12:00 hrs to 23:00 hrs (Friday to Sunday)
VR Park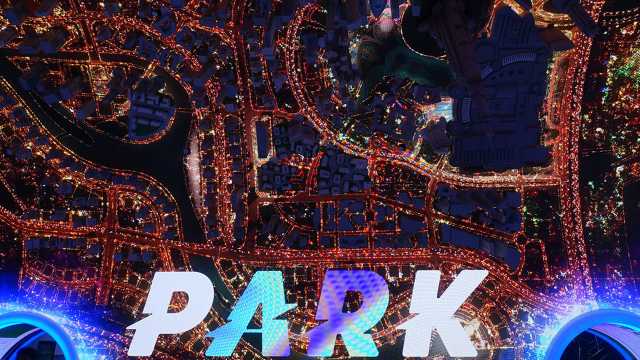 Placed within the mega Dubai Mall, it is not any ordinary park. With an area that is as vast as 7000 square meters, VR Park is the world's largest Virtual Reality Park. That said, it is not all about Virtual Reality; you will get to take in the most extraordinary rides in the category of Augmented Reality as well. There are over 30 rides which you can play as you go.
From Burj Drop – an exhilarating ride themed around the world's tallest building (Burj Khalifa) to the astonishing Dune Bash adventure and the immersive ever Magic Bikes, the park has something for every interest. Joined by your kids? The soft play area and arcade game section will keep your little nippers engaged.
Location: The Dubai Mall – Financial Center Rd – Downtown Dubai – Dubai
Opening Hours: 10:00 hrs to 22:00 hrs (Monday to Thursday) & 10:00 hrs to 24:00 hrs (Friday to Sunday)
KidZania Dubai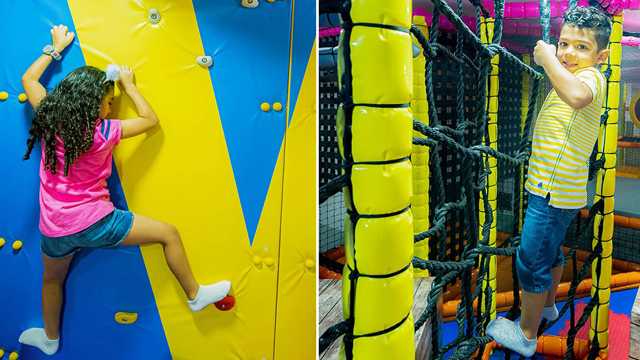 Have you ever been to a theme park without any usual rollercoaster ride? Visit KidZania Dubai to experience it for yourself. It, however, is an attraction that is exclusively created for your smaller ones from 2 to 16 years.
Located inside the Dubai Mall, it is one of the ultimate destinations for your kids to role-play their favorite adult profession while getting paid for it, thanks to KidZania's exclusive currency (KidZos). 
Whether your ambitious little one wants to be a baker, pilot, model, surgeon, or even a radio jockey, it is all possible here. While adults may not be allowed entry here, you can be still assured of your child's safety, with an RFID bracelet that connects parents and kids.
Make your outing with kids more memorable by pairing your KidZania visit with Dubai Aquarium Tickets that offer access to the giant tank with over 33,000 million marine creatures.
Location: The Dubai Mall, Second level. Cinema Parking – Financial Center Rd – Dubai
Opening Hours: 10:00 hrs to 22:00 hrs (Monday to Sunday)

Click Here For Top 10 Family Tourist Attractions In Dubai

The Arcade by Hub Zero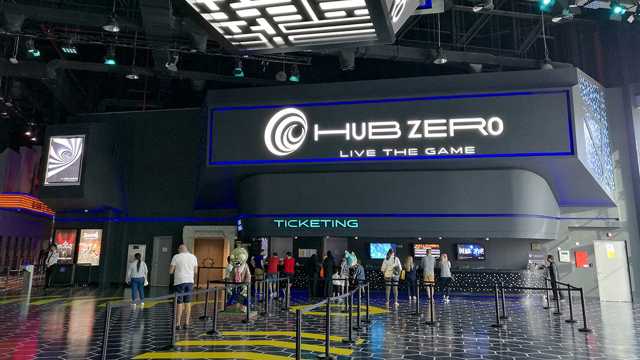 This attraction at Dubai's Al Khawaneej Walk is a must-visit for gamers of all ages and abilities.  It is the region's first-of-its-kind park that has been developed in conjunction with the Al Khawaneej Roxy Cinema in order to promise you the ultimate gaming adventure. 
Not to mention, it is where you can try your hands at some of the most thrilling games inspired by Batman, Mario Kart, etc. There is also a kids' zone with milder attractions where families and little ones can enjoy classic retro games in a fun-filled ambiance.
Location: Al Khawaneej Walk – Al Khawaneej – Al Khawaneej 1 – Dubai
Opening Hours: 10:00 hrs to 23:30 hrs (Monday to Sunday)
Ski Dubai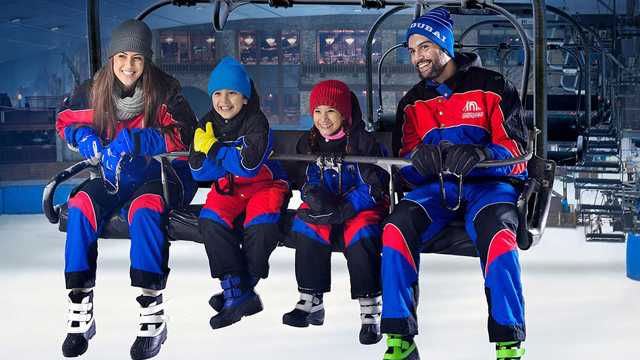 No matter it is your debut Dubai trip or even the 100th visit, you will never get bored of this snow-packed destination in the Emirates. It is one of the star highlights of the colossal Mall of the Emirates; 
it is the first ski resort in the Middle East, complete with skiing slopes ideal for all levels plus a sprawling snow park where you can bring all your snow and winter fantasies to life. Needless to say, you can ski, snowboard, throw snow, and even come face-to-face with the real Gentoo penguins during the time spent here.
Location: Sheikh Zayed Rd – Al Barsha – Al Barsha 1 – Dubai
Opening Hours: 10:00 hrs to 23:00 hrs (Monday to Thursday) & 9:00 hrs to 24:00 hrs (Friday to Sunday)
Motiongate Dubai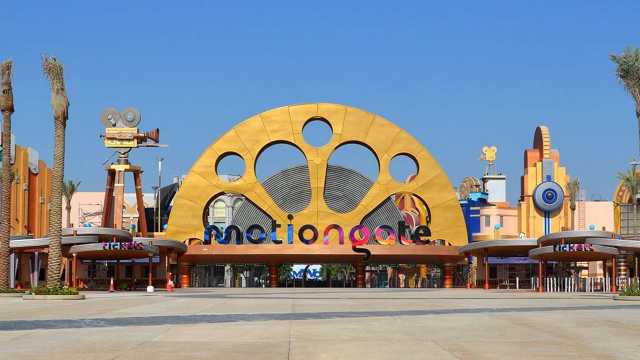 Dubai Parks and Resorts is the Middle East's first integrated resort filled with several accommodations, theme parks, and a dedicated retail and dining section. Each of its theme parks is so unique and vast that it deserves a special mention. 
The biggest among them is Motiongate Dubai with a spectrum of zones based on such iconic film studios as Columbia Pictures, Dreamworks, and Lionsgate! It is the region's first-of-its-kind park where its rides, shows, and attractions are a depiction of the popular Hollywood movies and characters.
Location: Dubai Parks and Resorts, Sheikh Zayed Road Dubai
Opening Hours: 12:00 hrs to 20:00 hrs (Sunday to Thursday) & 9:00 hrs to 21:00 hrs (Friday & Saturday)
Bollywood Parks Dubai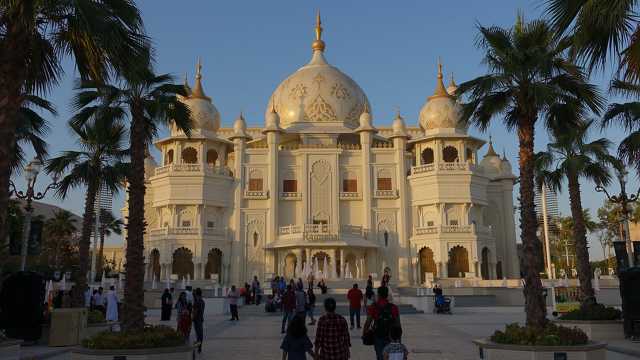 This is the second largest park inside Dubai Parks and Resort. It is also a cinematic theme park, especially a favorite of Hindi moviegoers. Yes, it is the first park in the world that is dedicated to Bollywood films.
Rides, shows and colorful stages across its five zones immaculately capture the joie de vivre and vibrancy of both Indian culture and cinema.
Location: Dubai Parks and Resorts, Sheikh Zayed Road, Dubai
Opening Hours: 13:00 hrs to 22:00 hrs (Monday to Saturday) & 14:00 hrs to 22:00 hrs (Sunday)
LEGOLAND Dubai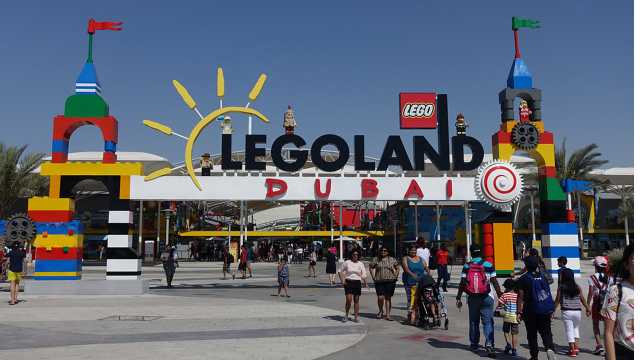 This is another of the most visited parks within Dubai Parks and Resorts. This LEGO-themed park is designed for families of kids from two to 12 years.
 It has six amazing lands that collectively offer 40-plus rides. For added fun and entertainment, you can check in to the LEGOLAND Hotel and further combine it with a visit to LEGOLAND Water Park nearby.
Location: Dubai Parks and Resorts, Sheikh Zayed Road, Dubai
Opening Hours: 10:00 hrs to 18:00 hrs (Monday to Thursday) & 10:00 hrs to 19:00 hrs (Friday to Sunday)
Mattel! Play Town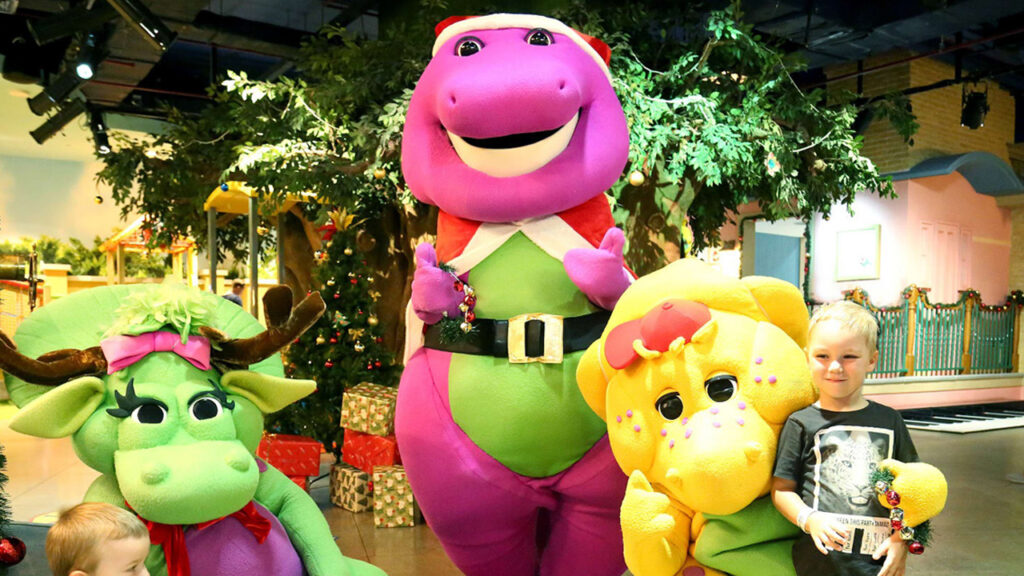 Looking for a dedicated theme park to indulge your kids aged between two and ten years? Take them to Mattel! Play Town at Dubai's City Walk.
See your kids' favorite characters from the Mattel television series coming to life as they make the most of the park's five themed zones with attractions and experiences that place emphasis on the Eduplay concept.
Location: City Walk, Al Safa Street Dubai
Opening Hours: 08:00 hrs to 19:00 hrs (Saturday to Thursday
Conclusion
So, are you ready to scream down through the fantastic rides or just go mellower on a classic merry-go-round? Theme parks in Dubai allow you to go crazy, get wild, and do everything in between. 
The majority of these parks have exclusive sections for kids means you don't have to leave your little ones behind as you set out to feel the theme park amusement of a lifetime. What are you waiting for? Go forth and add all or at least one or two of the above experiences to your Dubai travel program.